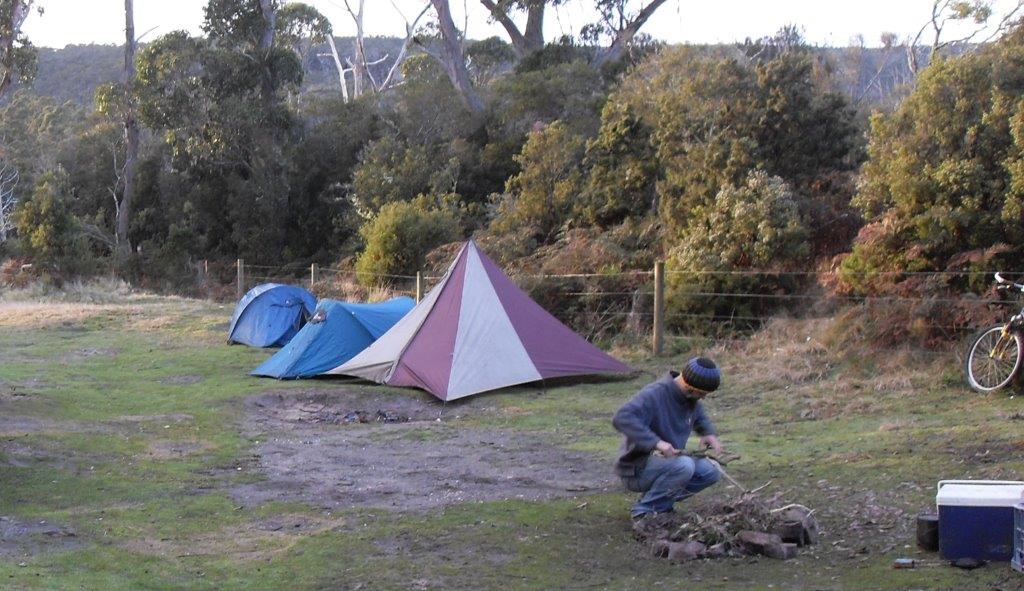 PROGRAM Camping on site at the Fusion's Forest Glen Property is a great program match used by various schools, Combining a Mt Wellington Walk to Fusion, then Ropes Course the following day. A great way to have a bush camp experience, so close to the CBD.
GROUP SIZE This activity requires a minimum of 2 staff from a school/group. Dept. of Ed. TASED-4-1765 has various ratios depending on skills and age of the group.
VENUE Fusion 'Forest Glen', 38 Gryces Road with mangers residing on site.
LEADERS QUALIFICATIONS If a mixed group, school/group would need to provide both male and female staff to camp with students. Upon request Fusion is able to provide facilitators to lead specific activities. The supervision of the camp is the schools responsibility.
EQUIPMENT We can provide a open space, options of flushing or drop loo, fresh water supply, BBQs, tents if required and campfire areas.
Tell me more about Your bush camp facility!